Eyez on Ice
Eyez on Ice is a new resource that has been developed to assist health professionals and families to support people impacted by problematic substance use, particularly crystal methamphetamine (ice). This resource developed by QAIHC was funded by the Queensland Government's Mental Health Alcohol and Other Drug (MHAOD) branch.
The AOD-OUR-WAY 2 Project, in consultation with community, sector and clinical experts across Queensland, focuses on two key elements:
The 4 Rs (Respect, Recognise, Respond and Reconnect)
Stages of Change Our Way.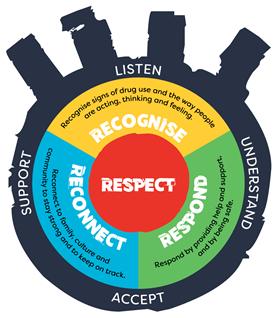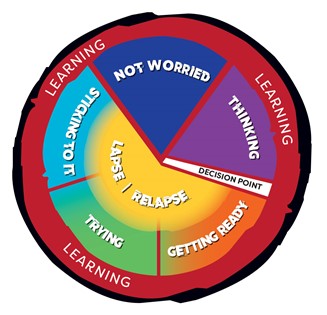 The Eyez on Ice resource provides strategies to respond to critical incidents, to reduce harm and ways to increase safety for families and people who use substances. The resource package contains information for health professionals, support workers and families to improve health literacy and knowledge around alcohol and other drugs.
To find out more about Eyez on Ice, please contact QAIHC on 07 3328 8500 and ask to speak to the AOD Team.
Video Resources: 
AOD Stages of Change for Health Professionals
AOD The 4Rs Animation